Key Requirements for Becoming an Au Pair Host Family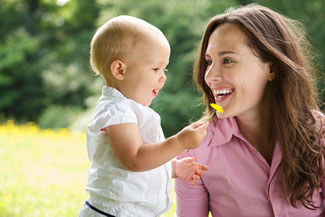 As the concept of au pairs becomes more popular in Canada, families interested in this childcare option might wonder about their eligibility. An au pair is an international young adult, usually a student, who provides childcare and light household chores in exchange for room, board, and some pocket money. The relationship is intended to be a cultural exchange, with the host family welcoming the au pair as a temporary family member. This article provides an overview of the requirements to become a host family for an au pair in Canada.
Host Family Requirements
Suitability: Potential host families should be keen on cultural exchange and open to sharing their home and daily lives with a young person from another country. The family should demonstrate patience, respect, and understanding towards cultural differences. They should be ready to treat the au pair as a family member, not as a hired help.

Accommodation:

One of the key requirements for hosting an au pair is the ability to provide appropriate accommodation. This means the family home should have a private bedroom for the au pair, meeting comfort, safety, and privacy standards.
Family Composition: Families of any size or configuration can become host families. However, the family should have at least one child under the age of 18 who needs childcare. Single parents, same-sex couples, and families with multiple children can all host an au pair, providing they meet the other requirements.
Financial Stability: A host family should have the financial means to cater to the au pair's basic needs, including food and a weekly stipend, without undue strain on their finances. They should also cover any necessary costs associated with obtaining health insurance for the au pair, as per Canadian requirements.
Language: The host family should be able to communicate effectively in English or French, depending on the region of Canada they live in, to ensure a smooth integration of the au pair into their household and the wider community.
Work Conditions: Host families need to provide reasonable working conditions for their au pair. The work schedule should not exceed 45 hours per week, and the au pair should have at least one full day off per week. Also, the tasks given to the au pair should predominantly be child-related, with light housework being secondary.
Local Support: Host families should be prepared to assist their au pair in accessing local amenities, social opportunities, and language classes if necessary. This includes helping the au pair to familiarize themselves with public transportation, local attractions, and community events.
Legal Requirements: Depending on the country of origin of the au pair, the host family may need to assist in obtaining a valid work permit for the au pair under Canada's International Experience Canada (IEC) program. Families must familiarize themselves with the legal requirements before hosting an au pair.
Hosting an au pair can be an enriching experience for Canadian families, bringing diversity and a global perspective right into their homes while addressing childcare needs. However, families must understand and meet the requirements involved. Ensuring these conditions are met can set the stage for a successful and enjoyable au pair experience for both the host family and the au pair.