Au pair Canada
No registration or application fees
Summer Promotion. $150 Off Program fees! Deal ends July 31st  
Au Pair Canada is a Canadian based Au Pair Agency, providing a personal, professional recruitment service making sure families receive reliable, high quality, and affordable childcare. Au Pair Canada is based in Toronto, with a new office in Vancouver and covers all areas of British Columbia, Québec, Ontario and Alberta . Au pair Canada has been trading since 2005, and services all areas of Canada.
We provide a personal and efficient service in finding the right Au Pair for your family.
Through our complete process of profiles, interviews and reference checks, Au Pair Canada places Full Time, Part Time or Demi Au Pairs with families.
Moreover, we understand that due to Covid 19, finding an au pair can be a stressful, frustrating and time-consuming process for families, consequently let Au pair Canada do all the hard work for you!
How much does an Au pair earn? 
Au pairs must be paid a wage equal to minimum Provincial wage standards. Room and Board as well as CPP and EI are deducted from this.
An Au Pair is an affordable childcare option for families that have two or more children.
We offer No Registration Fees – we do NOT charge advance Fee Payments or Booking Fees. No charge for Au Pairs for our service and we ensure you will have a great, safe Au Pair experience!. 
Au pair Canada Program
Experience cultural live-in childcare on your schedule
Our program offers the lowest family fees in the Canadian Market. Our Au Pairs are personally interviewed by our international Partner Agencies. References are verified, police and medical reports are provided.
Furthermore, we screen and match international live in Au pairs with Canadian families in need of childcare support by providing the best Caregiver selection process on the market.
Why

Au Pair Canada
Not only Au Pair Canada assists families by removing the risk and insecurity when finding an appropriate Au Pair, But also we're real people and not just a web based service. We provide the real, personal communication which is so important.
Our friendly staff are able to answer any questions you may have from our years of experience working with au pairs and families.
Support For Families And AuPairs
Experience the Au Pair Canada difference as we provide ongoing support to families and au pairs throughout the entire placement. Our support ensures success with the program for all parties.
We provide a Personalised Matching service by carefully selecting Au pairs, our program Au pair Canada  allows both the candidate and host family to mutually select / accept each other after receiving several options.
Benefits for Host Families
Hosting an Au pair through our Au pair Canada Agency is a cultural exchange and fulfilling experience that allows you to enjoy affordable childcare for your family. All our candidates are personally interviewed, as well as fully screened and reference checked and selected to match your requirements.
Get Help In Your Home
Our Au Pair's help alleviate the constant stress and rush in your home.
Au Pair Canada assists families by removing the risk and the insecurity of finding an appropriate Au Pair. We are actual people, and not just a web based service with no one to answer your questions.
Moreover, we provide that personal service that is so important. As a result, the benefits of hosting one of our Au Pairs are many:
Main Benefits

Affordable childcare


Children can be cared for in their own environment.


Care can be designed around the children's needs.


Care is more flexible. For instance, many families find that the "rush" hour of getting children dressed, having breakfast or dinner and bath time is when they could most use an extra pair of hands.


Cultural experience – allowing you to expose your children to new languages and cultures.


School drop off and pick ups, along with after school activities. Imagine not having to try and plan who is driving who and where!.


It is very cost effective and can be used by families with children of all ages.


Hosting an overseas Au Pair provides a unique opportunity for your children to learn facets of another language and culture, which can be immensely rewarding.
Please note, while our au pairs have experience with children, the end responsibility for any children regardless of age, will always remain with the parents. Our Au Pairs will always be eager to follow family rules as well as observe the family members and how they manage the household.
All applicants have a police clearance from overseas, medical clearances, in addition to the correct visa for the program, and passport details. This is all taken care of by Au Pair Canada, before you accept any possible candidates. Our Au Pairs also go through a strict interview process before their profile is accepted.
How does Au pair Canada work?
Step 1 – Register – Our simple registration form is all online, making it easy to complete.
Step 2 – Consultation – When you register with Au Pair Canada, you will be contacted by one of our friendly team member to give you more information, get to know you better and guide you through the process.
Step 3 – Interviews – With our interview guide and your shortlist, the interview process is really easy.
We will provide you with Au Pair applicants who have been personally interviewed and match your requirements, You then have an interview with the Au Pair(s) to determine if they're a suitable match, until we find your perfect Au Pair.
Step 4 – Invite your au pair – Simply invite your favourite au pair and we take care of the rest. We prepare your documentation and our partner agency helps your au pair with visa and flight booking and travel insurance.
Once your placement is confirmed, we organise the entire process including agreements, au pairs flights and visas, and orientations. Remember no match no fee guaranteed!
Furthermore, we provide you with advice any on-going support you need – including template contracts, Covid 19 visa requirements, template job offer/schedules etc. We also support your Au Pair during her stay.
Au Pairs are young adults between the ages of 18 and 28 who come to Canada and live as an extended member of their host family. Au Pairs generally provide 20-40 hours per week of childcare and light domestic duties plus some extra evening babysitting if required. The host family provides the au pair with their own bedroom, meals and pays for utilities.. How to register with Au pair Canada?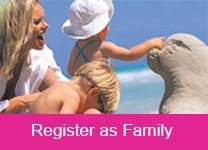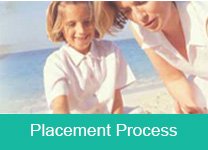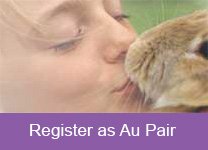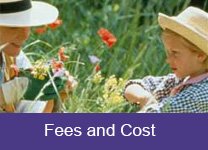 What distinguishes us from our competitors?
No registration fees
No extra payments
Read about What is an Aupair
Au pair Duties
How much do you pay an Au pair in Canada
Apply today
Au Pair Canada Introduction Service
Every family has different needs. Many of our registered families have been long-term clients of our agency, as have many of our childcares .
For those client families who have the accommodation to offer to live in help, we are suggesting that you consider the services of an Au Pair to help you in the home.
Those families who only need assistance for before and after school care living in have the advantage of another pair of hands to assist you when you need help in the home and you are not able to be there.
An Au Pair is invited by the "Host Family" to come and live with the family, as part of the family and share the facilities of the house. In the same way, the Au Pair is provided with board and accommodation (her own bedroom) which should be comfortable and totally private.
Read more about Family Responsibilities In return for enjoying your hospitality the Au Pair is expected to assist in the home with general duties. More about au pair duties.
What a family can ask an Au Pair to do:

Her own washing and bedroom/bathroom!


Children's washing/ironing and putting their clothes away + children's bedding


Tidy children's bedrooms, communal areas, emptying the bins.


Prepare children's meals and washing up


Assist clearing up after meals – but this should be a joint task!


Help preparing the family meal – but this should be taken in turns


Hoovering/sweeping


Help with the family laundry
Au Pair Canada

 Program
CANADA IS THE PERFECT DESTINATION TO FIND AU PAIR / NANNY JOBS ABROAD. A CULTURAL EXPERIENCE OF A LIFETIME!
With jobs in Toronto, jobs in Montreal, jobs in Alberta, Vancouver  and all over Canada – as a result, we can help you find a nanny job in Canada to best suit you!
The Au Pair in Canada program is a fantastic way to combine work and travel. Whether you're a first time traveller or an experienced one –in fact this hassle free program will allow you to become more than just tourist and experience the real Canada!
As you will be living with a family and looking after their children, your work and accommodation will be organised before you leave, as a result  you'll know exactly where you are going and what you will be doing.
This makes your Canadian adventure a whole lot easier as all the important stuff will have already been taken care of, so when you depart you can just sit back and enjoy the ride!
EXPERIENCE COMBINING WORK IN CANADA AS AN AU PAIR
Have you dreamed about spending a year as Au pair in Canada? Get ready to have a rewarding year caring for children and living in a different country. This allows you to spend 6 months- with the option to extend your position for another 6 months – living with a host family and caring for their child.
You have the unique possibility to get to know the culture and customs of the country by living together with a local family. As au pair you will be hosted in a family like a new family member and support the family in childcare and light housework. Consequently, your host family helps you in return by providing accommodation and meals, a pocket money and makes you familiar with their culture.
Your stay will be a very unique experience with numerous benefits if everything is planned and organized well beforehand.
The Ultimate Travel Experience
Therefore it is important to inform yourself in detail about the program and to carefully think about your decision. Our team may assist you in this process and will support you throughout your complete stay. If you have any questions, please feel free to contact us.
Finally, to be elegible, you need to be between 18 and 29 years of age, have experience caring for children, speak English, and be a high school graduate, among other requirements to be an au pair. And most importantly, all applicants must love children and enjoy spending time with them!
See what it's like to be an aupair, are you qualified? Then learn more how to get started with your application
Au Pair Canada Program FAQ'S