Elite Au pair Canada specialises in providing a cultural exchange experience based on childcare. We screen and match international live in Au pairs with Canadian families in need of childcare support. Our services are for both Canadian Au pairs registering to spend some time in a different country and Canadian Hosting families, by providing the best Caregiver selection process on the market.
We provide a Personalised Matching service by carefully selecting Au pairs, our program Au pair Canada  allows both the candidate and host family to mutually select / accept each other after receiving several options.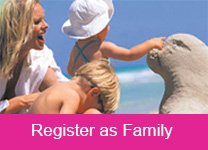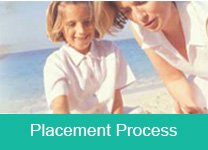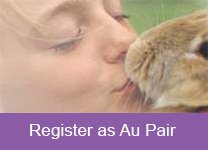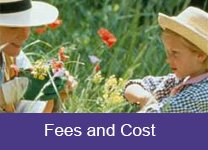 Have you dreamed about spending a year in Canada? Become an
Au pair
and get ready to have a rewarding year caring for children and living in a different country. You can spend 6 months- with the option to extend your position for another 6 months – living with a host family and caring for their child. In your free time, you can meet new friends and
experience life in Australia
or Canada.
As an Au Pair, you have the unique possibility to get to know the culture and customs of the country by living together with a local family. You are hosted in a family like a new family member. You support the family in childcare and light housework. Your host family helps you in return by providing accommodation and meals, a pocket money and makes you familiar with their culture.
Your stay as an Au Pair will be a very unique experience with numerous benefits if everything is planned and organized well beforehand.
Therefore it is important to inform yourself in detail about the program and to carefully think about your decision. Our team may assist you in this process and will support you throughout your complete stay in Canada and Australia. If you have any questions, please feel free to contact us.
To be elegible, you need to be between 18 and 29 years of age, have experience caring for children, speak English, and be a high school graduate, among other requirements. And most importantly, all applicants must love children and enjoy spending time with them!
See what it's like to be an aupair , are you qualified? Then learn more how to get started with your application.
Host Families: Looking for an Au pair?
Au Pairs: Special deal when you register before July 2018

Register as AuPair – Free Au registration and placement !
Want to spend an interesting year  in Sydney Australia? A vibrant, multicultural, modern city with many cultural activities (opera, concerts, club scene, university, language schools) and an attractive environment. Then register to our program. French candidates may register with our partner Fille Aupair Australie
We have partners in Australia able to provide local support to all our Canadian au pairs on their arrival. We are actual people and not just a web based service, with no one to answer your questions. We also offer personal service and provide continued support for the entire duration of the placement of your Au Pair. Want to spend an interesting year in Australia? We offer the program Fille Aupair Australie which entitles you to $500. Contact us for more details.
A mutual agreement
After you have found your family and it is a mutual agreement that you will come work for them, take absolutely no action until you receive a contract. Although you may not think you need one, it's better to not need it and have it than to need it and not have it. A contract is a document ensuring that both parties are treated fairly and that no one is taken advantage of. It is there for worst case scenarios and hopefully it won't ever come to a point where you have to use it, but if it does, you'll be glad to have it.
The contract must include your working hours and time off. It must also have a summary of what your expected duties are. The summary doesn't have to be precise, it can just say "3 hours of housework on week days." But ensure that there is some sort of description of your duties.
Working hours for au pairs is usually about 5 hours a day, but double check because this may vary in different places.
This is a simple schedule for an au pair contract during the school term. It briefly explains what is expected of the au pair.
With these guidelines in your contract, you can ensure you won't be taken advantage of as cheap labour.
The contract must also state your salary and the amount of time you are expected to work there. If there is a breach of the contract, you are allowed to terminate it immediately.
For example, if you were forced to go help clean up at the host parents work place after an office party. But, be sure to put the termination in writing. Have two copies both signed and witnessed by you and one of the host parents and a third party.
Keep that copy with your contract and hang on to it for a while just to be safe. If you or the host family are unhappy with the arrangement, the contract may be terminated with a two-week notice. This means, if you want to quit for any reason, you must give the host family a written letter of resignation, stating your reason for wanting to leave two weeks before you actually quit. The family may also give you a two weeks' termination letter if they feel that it isn't working out with you.
Immediate termination of the contract can also happen if both you and the host family decide and agree that it's not working. If this happens, no notice on either side needs to be given.