Elite Au pair Canada specialises in providing a cultural exchange experience based on childcare. We screen and match international live in Au pairs with Canadian families in need of childcare support. Our services are for both Canadian Au pairs registering to spend some time in a different country and Canadian Hosting families, by providing the best Caregiver selection process on the market.
We provide a Personalised Matching service by carefully selecting Au pairs, our program Au pair Canada  allows both the candidate and host family to mutually select / accept each other after receiving several options.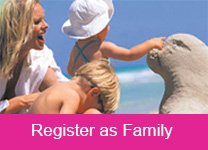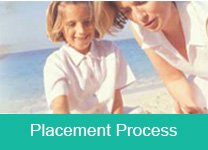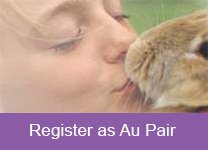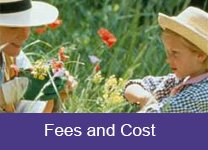 Have you dreamed about spending a year in Canada? Become an
Au pair
and get ready to have a rewarding year caring for children and living in a different country. You can spend 6 months- with the option to extend your position for another 6 months – living with a host family and caring for their child. In your free time, you can meet new friends and
experience life in Australia
or Canada.
As an Au Pair, you have the unique possibility to get to know the culture and customs of the country by living together with a local family. You are hosted in a family like a new family member. You support the family in childcare and light housework. Your host family helps you in return by providing accommodation and meals, a pocket money and makes you familiar with their culture.
Your stay as an Au Pair will be a very unique experience with numerous benefits if everything is planned and organized well beforehand.
Therefore it is important to inform yourself in detail about the program and to carefully think about your decision. Our team may assist you in this process and will support you throughout your complete stay in Canada and Australia. If you have any questions, please feel free to contact us.
To be elegible, you need to be between 18 and 29 years of age, have experience caring for children, speak English, and be a high school graduate, among other requirements. And most importantly, all applicants must love children and enjoy spending time with them!
See what it's like to be an aupair , are you qualified? Then learn more how to get started with your application.
Host Families: Looking for an Au pair?
Au Pairs: Special deal when you register before July 2018

Register as AuPair – Free Au registration and placement !
Want to spend an interesting year  in Sydney Australia? A vibrant, multicultural, modern city with many cultural activities (opera, concerts, club scene, university, language schools) and an attractive environment. Then register to our program. French candidates may register with our partner Fille Aupair Australie
We have partners in Australia able to provide local support to all our Canadian au pairs on their arrival. We are actual people and not just a web based service, with no one to answer your questions. We also offer personal service and provide continued support for the entire duration of the placement of your Au Pair. Want to spend an interesting year in Australia? We offer the program Fille Aupair Australie which entitles you to $500. Contact us for more details.
A mutual agreement
After you have found your family and it is a mutual agreement that you will come work for them, take absolutely no action until you receive a contract. Although you may not think you need one, it's better to not need it and have it than to need it and not have it. A contract is a document ensuring that both parties are treated fairly and that no one is taken advantage of. It is there for worst case scenarios and hopefully it won't ever come to a point where you have to use it, but if it does, you'll be glad to have it.
The contract must include your working hours and time off. It must also have a summary of what your expected duties are. The summary doesn't have to be precise, it can just say "3 hours of housework on week days." But ensure that there is some sort of description of your duties.
Working hours for au pairs is usually about 5 hours a day, but double check because this may vary in different places.
This is a simple schedule for an au pair contract during the school term. It briefly explains what is expected of the au pair.
With these guidelines in your contract, you can ensure you won't be taken advantage of as cheap labour.
The contract must also state your salary and the amount of time you are expected to work there. If there is a breach of the contract, you are allowed to terminate it immediately.
For example, if you were forced to go help clean up at the host parents work place after an office party. But, be sure to put the termination in writing. Have two copies both signed and witnessed by you and one of the host parents and a third party.
Keep that copy with your contract and hang on to it for a while just to be safe. If you or the host family are unhappy with the arrangement, the contract may be terminated with a two-week notice. This means, if you want to quit for any reason, you must give the host family a written letter of resignation, stating your reason for wanting to leave two weeks before you actually quit. The family may also give you a two weeks' termination letter if they feel that it isn't working out with you.
Immediate termination of the contract can also happen if both you and the host family decide and agree that it's not working. If this happens, no notice on either side needs to be given.
Recent family placement in Canada
family Russell
Starting date; September- October 2018
Location :Abbotsford, British Columbia.We are a 45-minute drive to Vancouver and a 10-minute drive to the American border.
Children :2 ( 4 and 2 yrs old)
Driver needed:no
Working hours per week :Approx 20 hours a week.
Weekly pocket money :Negotiable, but depending on skill willing to offer $10 hour.
Au pair's accomodation :We will provide our Au Pair with a private bedroom (with separate entrance/exit), a private bathroom, a private kitchenette, TV with cable and unlimited wireless Internet access
Your duties:Both Mom and Dad work full-time with a rotating schedule (Shift Work). We will need to have some one willing to work variable hours. The majority of the days would be 12 hours in length, some are 8 hours. The total hours a month would be roughly 80 (6-10 days) and would be more part-time. Due to shift work some of these days would be weekends but not often. Because we work shift work we can provide the schedule months in advance. We can also offer longer stretches of days off too, and there is plenty of time off (anywhere from 3-10 days in a row off). So this leaves ample time for leisure activity or travel. We also have a degree of flexibility in our schedules as well to accommodate a Au Pair's needs.
About the family: We are a fun-loving and vibrant family of 4. Mom (Jennifer) works full-time as a Registered Psychiatric Nurse. Dad (Kelly) works full-time as a Correctional Office. Olivia is our soon to be 4-year-old daughter that loves doing crafts, play-doh, painting, playing outside, swimming and anything really. She is in Pre-school three days a week in the morning. Everly, who will be 2 in September 2018, is our youngest daughter who loves to dress up in costumes, play with her dolls, crafts, and anything that her big sister is doing. Both girls love to be busy and are full of smiles and giggles. We also have a lovely cat
Family Brown
Starting date; June-July 2018
Location: British Columbia
Children :3 ( 3 mths, 18 mths and 4 yrs with the help of mum)
Driver needed:no
Working hours per week :20-30 per week
Weekly pocket money :$11.00 Per hour
Au pair's accomodation : Own private bedroom with a double bed, dresser, closet, night table and a TV
Your duties: Would include playing with and caring for the children, helping with mealtimes and cleanup. The Aupair may also accompany me while out running errands to help with the baby. Working hours can be flexible but would likely be from 11-6 Monday to Friday.
About the family: Active family who enjoys spending time outdoors. We like to go to the lake, ride quads, go fishing, we also enjoy quiet days at home spending time in the garden and playing with our pets.
Family Feuchter
Starting date: August 2018
Location: Calgary
Children :2 ( 7 and 5 yrs old)
Driver needed: if possible
Working hours per week :25-30 per week
Minimum wage of $13.60/hour. 25 hours per week, less $85 weekly room and board=254/wk
Au pair's accomodation : Own bathroom, television.
Your duties:Help prepare kids for school. Watch Ethan either before/after kindergarten, watch Lexie after school, prepare dinner for kids. Help kids tidy up their mess. Clean up their dinner stuff, keep their room tidy.
About the family: We are a very active family, who would like someone to come share and grow with us. Kids enjoy biking, swimming, running
Family Cudmore
Starting date: May-June 2018
Location: Vancouver
Children :1 ( 22 mths)
Driver needed: if possible
Working hours per week :To be safe lets say 40 hours, although it will
likely be less.
Minimum wage of $13.60/hour. 25 hours per week
Au pair's accomodation : You have your own room with a comfortable Queen bed. There are beautiful trees outside your window. We will be providing you with a TV for your room, and there is of course wifi in the home. The upstairs bathroom is shared. We would be happy to send pictures to make sure you will be comfortable. If there is something additional you require, please don't hesitate to let us know.
Her duties: Helping with everything and anything pertaining to Wyatt. Meal prep, feeding him, tidying up after him, playing with and teaching him. Reading, arts and crafts, walks to the park or playgroups, trips to the library etc. Most likely 9-5 or 8-4, but once you arrive we will develop a routine and schedule that suits all of us.
About the family: Our family is very easy going and laid back. We like to cook, listen to music, play with Wyatt, go for walks, head to the farmers market, beach, head up north to Whistler for weekends occasionally, hike.
Family Sabiston
Starting date: As soon as possible
Location: Mission.BC, Canada
Children :4 ( 8 year old boy, 6 year old girl, 20 month old boy, 20 month old boy)
Driver needed: Yes
Working hours per week :About 40 hours per week, negotiable
Minimum wage of $9-12 CAD/ hour depending on experience, negotiable
Au pair's accomodation :In the downstairs suite, the au pair will have access to a fully stocked kitchen, own bedroom with a dresser, desk, bed and own bathroom with a soaker tub
Her duties; Yes, we need someone to drive the older two children to school, care for the twins during the day and then pick up the older two from school around 3pm. The au pair will be looking after all four children for 1-2 hours in the afternoon.The twins turn 2 in August
About the family: We are a very flexible family, easy going and fun loving. We like sports and outdoor activities. We also like just hanging around at home.We do not have any special needs or health problems
Family Tomie
Starting date: May - June 2018
Location: Fort McMurray. Alberta
Children : 2( 18 months and 7 years old )
Driver needed: Yes- prefered
Working hours per week :24-70 hours per week. I'm on a 5 x 4 shift, working 12 hour days. The Au Pair would usually have 4 or 5 days off in a row.
Minimum wage of $9-12 CAD/ hour depending on experience, negotiable
Au pair's accomodation :The nanny will have her own room, own bathroom, plus access to a kitchenette suite (cupboards, mini fridge, and sink), which she will be responsible for keeping clean. She has a double bed and dresser. A laptop can be provided.
Her duties:The days worked in a week, vary. Her working hours would be the same. 7am-815pm, while working. Her duties would include: light house keeping after the children, vacuuming up after them, cleaning up their toys, and meal prep. Clean up after meals for the children, is required. She would also be responsible for their laundry and bedding, as required (wash/dry/fold/putaway). Helping my son with homework, and taking the kids to the playground on nice days. May be required to take my son to and from school, and hockey practice while I'm working
About the family: We are quite a busy family. My son is active in hockey, and has quite a few practices, and games. My son's father passed away recently, and sometimes, has a hard time in emotional situations. Overall, he's quite good though. He can be strong-willed, so the Au Pair needs to be consistent in their child care style. My fiancé lives with us as well, though he is not my children's father
Family Lipp
Starting date: June -September 2018
Location : Calgary
Children :One daughter turning 1 year old on July 21, 2018
Driver needed:No but it would be nice if she did
Working hours per week :Approximately 30-40 (the hours would change slightly per week). We could guarantee a minimum of 30 hours, or more if the au pair wants
Weekly pocket money :We could pay the au pair about $15-18 CAD/hour and deduct rent from that.
Au pair's accomodation :We will make sure the au pair has her own bedroom, bathroom with shower, dresser, and desk. She is welcome to bring her own laptop to connect to our Wifi. We will probably only have 1 TV in the house as we watch very little TV but she is welcome to use it whenever she is not watching our daughter
Your duties:While the hours will change on a weekly basis we can always make sure we meet the "minimum" number agreed on so that the au pair gets paid regularly. Some weeks that we are home more we might make up the hours by going on a date night in the evening. Other weeks when we are home less we might need help up to 40 or 44 hours. We wouldn't expect the au pair to always be available and we can hire other babysitters if she is unable to help from time to time.

We will both know our schedules approximately two months in advance, so even though the schedule will vary from week to week, we can have these discussions far in advance and the au pair can make her own plans for her time off.
About the family: We are very active and love being outdoors - we love hiking/running/biking etc. We don't go out to eat very often but enjoy making our own delicious healthy food at home. We love music and between the two of us play piano, guitar, cajon drum, and accordion.

We go to church on Sundays and enjoy having friends over for dinner. We very rarely have the TV on and prefer to read books or make homemade lattes and play board games. None of us have any health issues so far in our lives